Regional Events Calendar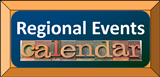 Visit Central East ATTC's website for upcoming trainings, webinars and events.
REGION 3 EVENTS: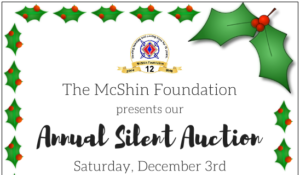 December 3, 2016: Richmond, VA – Annual Holiday Silent Auction, McShin Foundation. This Silent Auction is open to the public and will benefit those with Substance Use Disorders. There will be guest speakers (TBA), food, lots of great items, and recovery fun!!! Come out and get some holiday shopping done while helping a great cause!! RSVP to Alden at aldeng@mcshin.org or (804) 249-1845. A suggested donation of $20 is asked to benefit the foundation and it's ongoing recovery work in the community. RSVPs are requested.
December 6, 2016: Washington, DC – Recovering the Truth: True Stories about Overcoming the Stigma of Addiction & Mental Health, Trident House International. Trident developed this initiative to offer the public story time with individuals who have suffered health or social determinant of health-related stigma, prejudice, or discrimination, in an attempt to foster empathy and a path to equity in access and quality of care. Topics include addiction, mental health, and domestic violence.
 2017 EVENTS
February 17-19, 2017: Rehoboth Beach, DE – Rehoboth Beach Roundup: Mission Not Impossible. The primary purpose of the Roundup is to carry the message of all 12 Step recovery programs, based upon the 12 Steps of AA, through an a conference sponsored by the LGBT community that is open to all people.
March 15, 2017: Arlington, VA – Phoenix House Mid-Atlantic Recovery Summit – Becoming Gender Sensitive: Changing the Model, Phoenix House. The summit will highlight the evidence and techniques utilized in successful gender responsive treatment.
April 27, 2017: Westminster, MD – Drug and Violence Awareness Expo, Carroll County Chamber of Commerce. Speakers will discuss violence, rape, gangs, and substance use disorders. If interested in being a partner, sponsor, exhibitor, or for more information, contact Angela Bates at abates@hpoenixhouse.org or (571) 421-7201.
June 10, 2017: Westminster, MD – Running for Recovery. This event features a 5 mile run and a 1 mile kids Fun Run. All proceeds will go to Rising Above Addiction, which provides awareness, support, and financial assistance in an effort to save youth and young adults from addiction and substance misuse.
---
OUT OF THE DARKNESS WALKS
American Foundation for Suicide Prevention. These events raise awareness and funds for suicide prevention to invest in new research, create educational programs, advocate for public policy, and support survivors of suicide loss.
These walks take place in the fall. Check back for 2017 dates.