Regional Events Calendar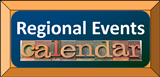 Visit Central East ATTC's website for upcoming trainings, webinars and events.
REGION 3 EVENTS:
May 6, 2017: Benedict, MD – Tri-County Memory Walk III – Death By Addiction. This walk is an event dedicated to planting hope and growing awareness. It is for anyone who has lost a loved one to the disease of addiction – to come together in their honor and memory to create healing and hope. For more information email TriCountyMemoryWalk@gmail.com, or visit their Facebook page.
June 10, 2017: Westminster, MD – Running for Recovery. This event features a 5 mile run and a 1 mile kids Fun Run. All proceeds will go to Rising Above Addiction, which provides awareness, support, and financial assistance in an effort to save youth and young adults from addiction and substance misuse.
---
National Alliance on Mental Health. These walks support organizations that host education programs, facilitate support groups, provide mental health trainings, advocate for access to services, and offer a compassionate place to turn for the millions of Americans living with mental illness.
May 6, 2017: Newark, DE – NAMIWalks Delaware. This walk takes place at Glasgow Park, 2275 Pulaski Hwy.
May 6, 2017: Blue Bell, PA – NAMIWalks Greater Philadelphia. This walk takes place at Montgomery County Community College, 340 Dekalb Pike.
May 6, 2017: Baltimore, MD – NAMIWalks Maryland. This walk takes place at West Shore Park, 401 Light Street. Honorary Chairs are U.S. Senator Ben Cardin and Edelman Cardin. Honorary Committee Members are Dr. Leana Wen, Baltimore City Commissioner and Lea Gilmore, Singer and Activist.
Oct 1, 2017: Pittsburgh, PA – NAMIWalks Southwestern Pennsylvania. This walk takes place at the Waterfront.
Oct 21, 2017: Glen Allen, VA – NAMIWalks Virginia. This walk takes place at Innsbrook, 4951 Lake Brook Dr. NAMIWalks Virginia is about investing in the future. NAMIWalks itself is a special day of support, connection, celebration and most importantly hope!
---
OUT OF THE DARKNESS WALKS
American Foundation for Suicide Prevention. These events raise awareness and funds for suicide prevention to invest in new research, create educational programs, advocate for public policy, and support survivors of suicide loss.
These walks take place in the fall. Check back for 2017 dates.